A global organization
Concerned about the protection of personal data, the Elior group has organized itself:
to comply with the legislation,

To establish a culture of privacy protection closer to employees.
The protection of personal data is everyone's business, without exception.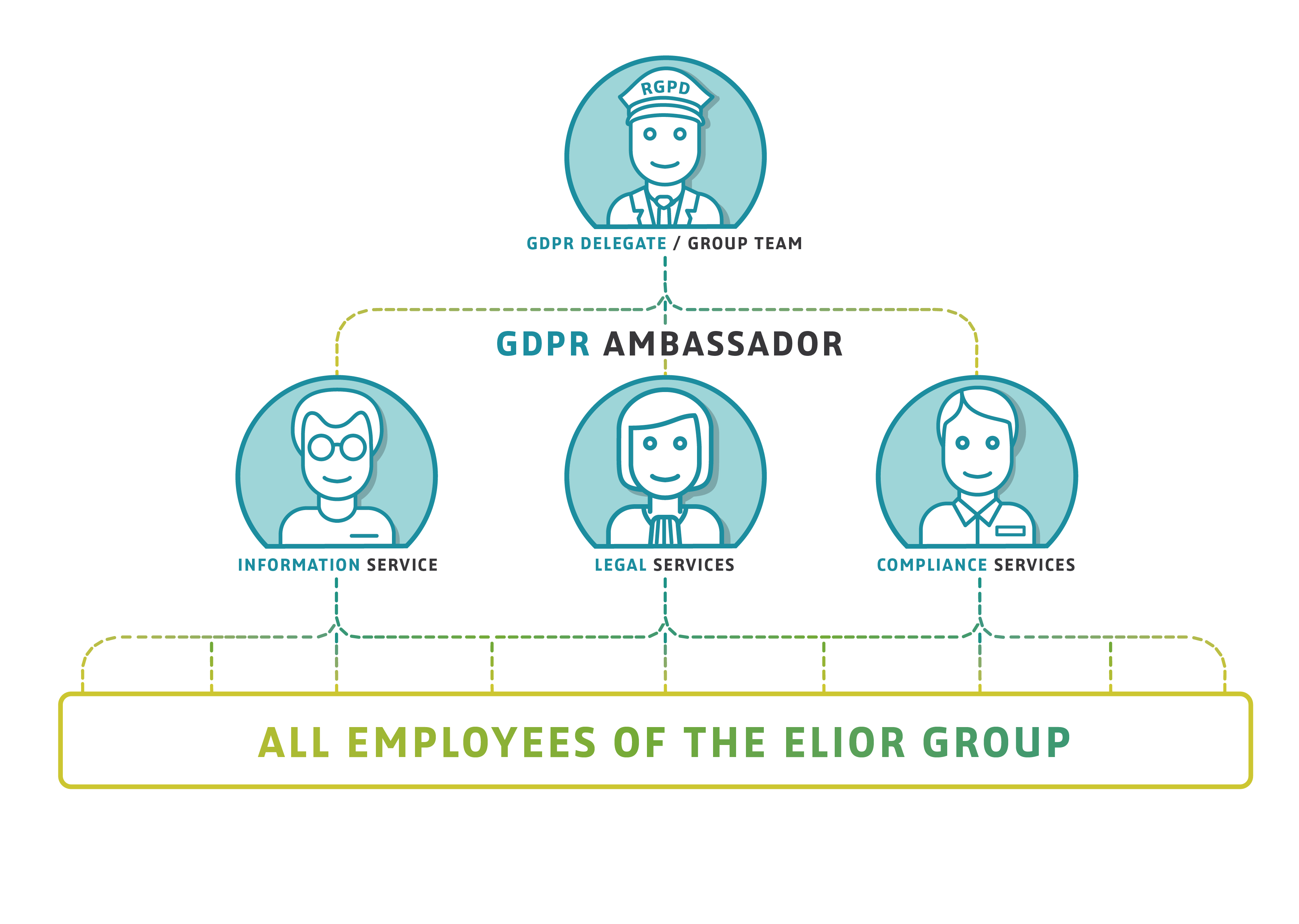 Any project manager who defines the processing of personal data has a role to play, but also the Data Protection Officer appointed by the Group in accordance with the law.
Several members of the Group are responsible for implementing the personal data protection programme and ensuring compliance with the associated legislation for the entire Elior Group.
This Group team is made up of representatives from compliance, legal and IT departments. It relies on decentralized actors within the Group: The GDPR ambassadors.
The ambassadors are your relays within your perimeter and contribute in particular:
to be the privileged contact points for any question relating to personal data;

to ensure compliance with Group policy, in particular with regard to the exercise of rights and the keeping of the processing register*;

the construction of associated policies and procedures.
Thus, everyone in the Group can count on a local reference for all questions related to personal data:​​​​​​​ gdpr-contact@eliorgroup.com